(You can read my part one here.)
Since the murder of George Floyd, there have been protests all over the world as a global outcry to demand justice and equality for Black people. I have been locked on my social media, sharing information from Black influencers that I follow. I am learning things I didn't have a clue about and sharing bits of history I think we should all know. If you want to check my list of shares, you can find it on my Instagram highlight called BLM.
A child's education starts at home
My husband and I realized the only information our children would receive from this movement would be from us. Our boys, like many children around the world, are not in school right now. As I mentioned in my part one, our Canadian education programs have not included Black history. Rather than wait for curriculum to change, it is in our hands to teach our children. As much as it is important to educate our children true history, it is also important to instill hope where some hope may be lost in this heavy, hurtful time. Teaching children sad things doesn't mean we can't teach them hopeful things as well; stories of resilience, change, strength and positive outcomes. A wonderful tool is Akilah Newton and Tami Gabay's book called Big Dreamers: The Canadian Black History Activity Book for Kids. I am so happy I have a copy and I am learning from it right along side my boys.
This is not about you
As with any movement, it can only make a real change if conversations are continued and real actions are made consistently. Many are experiencing a weariness of emotions right now, because it is a lot to take in, whatever skin colour you are. But as a white mama, I feel this is our time to stay awake and absorb what we can slowly and steadily to create positive change. We are not doing this to get a participation ribbon or a gold star because we "did all the work". We are doing this to learn from true history, so we do not make the same horrendous mistakes again. We are doing this to show our Black community we are here for them, we are stepping up and we want to be better allies. It has to be ongoing and lasting for us and for our children. So, I have compiled a bit of everything in the last few weeks as a continual homework.
Summer homework? YES.
I feel it is long overdue. I am sharing this with you, mamas, because I know you are looking for it and maybe you don't know where to start. This is by no means a complete list and I will update it when I can. I have reached out to some Black influencers for their input as well because I, too, was lost. TV personality, Tracy Moore shared a post from @allies4blm_oc and one suggestion was to do something (read a book, watch a movie) at least once a month, as in, consistently, on Black history. I loved this suggestion because this is a lot to take in and I know that the world is ready for this movement to make big changes. This is too important to fizzle out because we are tired. Our mental health is so important, but so is this movement. Taking steps in the right direction continually will make changes happen. As a family, my husband and I decided to do this, as well as learn about Indigenous history in Canada. We started watching our local and global news with the boys once a week too. We believe it will help them know what is going on in the world, open up conversations and continue our education of important issues.
Here are some tools for parents
If you are looking to diversify your feed with exceptional people of colour, here is a place to start. Some of these posts, conversations and articles will be heavy and therefore not appropriate for little ones. The good news, is some of these suggestions help parents on how to discuss racism, even at a very young age. These influencers are sharing stories, historic figures and real suggestions for change. I'm so appreciative of their honest and raw words. Following them will in turn lead you to more amazing Black influencers, as it has done for me.  For example, I found The Ally Initiative through my friends on this list.
Some Exceptional Influencers of Colour 
(these are their Instagram handles, but many have blogs, and other social media worth checking out)
Communities – Looking into your own geographic area for more education will open you up to wonderful educators and leaders. For example, in Montreal, @mtlenaction in an organization that is currently offering free virtual classes about racism. I have taken two classes so far and the environment has been inclusive and informative. As well, @wibcamontrealnpo hosted a town hall to discuss actionable change for our cities in the west of Montreal. I attended that and was introduced the incomparable @RoenHiggins , her poem gave me goose bumps. Overture with the Arts is a local non-profit that makes arts and culture accessible to the community's youth through high quality free or low-cost programs and classes. They are running a virtual performance camp for kids this summer. They also have a Black history school tour that is done across the country. Start searching and you will find amazing communities to learn from, participate in and donate to.
Associations, Groups, etc. –
I've been suggested to follow a lot of accounts on Facebook. Instead of giving you a list I haven't gotten through yet, I will suggest this one first and foremost: The Conscious Kid. You can also follow them on Instagram. I must admit, I'm not on Facebook that much, but this is a great page.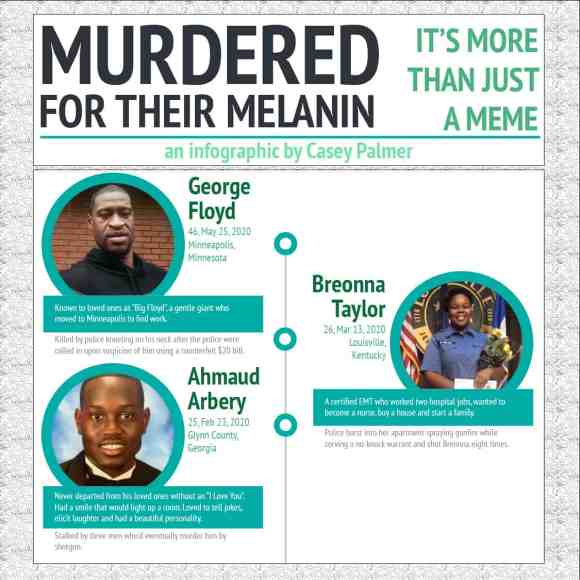 Articles – it's been a busy month online, and there are a lot of pieces that have been created or re-surfaced with a lot of opinions. Like many subjects on the internet, it is easy to go down the wrong rabbit hole. Opinion-based pieces are not what I'm after, I want facts and knowledge. Reputable sources and pieces with actionable suggestions are useful. As well, there are pieces that just speak to my heart as a mama to three young boys.
Podcasts
Instagram Live
Jessi Cruickshank – As a white Canadian celebrity, Jessi did not shy away from the Black Lives Matter Movement. Instead she is continuing the conversation. Click on this link to hear an epic conversation with Akilah Newton on a racist experience she had in Canada. She has also had other experts on and they are all truly worth listening to.
Right Now with CVD – TV personality, Catherine Verdon Diamond, has begun a project that is powerful. Right Now is a series of interviews soon to be released, so keep an eye out.  Her first video, I Just Want to Live, shook me. It as been shared all over and needs to be seen by all parents.
YouTube
Suggested Reading for Parents – lots more suggestions in these posts (as suggested to me by Casey Palmer)
This list of books, films and podcasts about racism is a start, not a panacea by Isabella Rosario
A detailed list of anti-racism resources by Katie Couric
Suggested Books for Children
Something that was mentioned in a few talks that I listened to was this: children need to learn about skin colours, races and cultures as early as two years old. Gone are the notions of being colour-blind as a way to include everyone. To include everyone we must celebrate everyone, for all that we are, skin colour included. And as mamas, we know that children learn what they are shown.
When I assessed my children's school library for Black history month suggested readings, there wasn't nearly enough. Additionally, Black authors and positive stories with Black children were limited. Sadly, in Quebec, the librarian positions were cut, and we only have a librarian once a week in the morning to order books and work on circulations. This means parent volunteers are essential to help continue the library program. This also means, we can suggest books that we are introduced to. Here are some.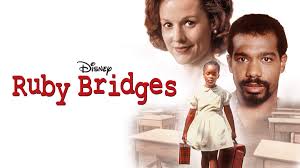 Family Movies
So far, we have watched Ruby Bridges. It was a suggestion by Mom Trotter, Karen Akpan. It is available to watch on Disney+ and it was a great first movie for my young boys. It documents the story of 6-year-old Ruby Bridges as she integrates into an all-white elementary school in New Orleans. This little girl's struggle changed history. It is sad, and not understandable to innocent children. At the end of the movie, my son looked at me and said, "But mom, it was her skin. Her skin!" as if to say, she couldn't so anything about it. My boys could not understand the hate.
For more movie suggestions, here is a link from Common Sense Media:
https://www.commonsensemedia.org/blog/black-history-movies-that-tackle-racism
This world is in disarray, but in honesty, it has been for a very long time. We have the chance to make history in the best possible way. Social media is a double edge sword. It magnifies the hate, but it also magnifies the voice of what is right. Showing our children the truth we are in now, and the truth about Black History is what we need to do in order to help them understand a better way, rooted in equality and justice for all.