Hello, and may the fourth be with you!
Yes, I'm a geek and I'm so proud of it!
If you are not a major Star Wars fan, today is a day that fans have dedicated as Star Wars Day since it is May 4th, and fourth sounds a lot like force. Yep, geekery at its best 😉
So I thought I would take a moment to announce something on this special day:
Yes, that's right! I'm in Walt Disney World with my family for the Disney Social Media Moms Conference! I was beyond thrilled when I received the invitation. Floored, actually. My family and I were planning a trip to Disney World around the same time, and we hadn't shared the news with the boys yet. So once everything was confirmed, we sent them on a Disney-themed scavenger hunt in the home (more on that later) to give them the magical news!
I have been SO excited about this trip for so many reasons, and the above video is one of them. Being in Hollywood Studios for May 4th? Are you kidding me?! If you are a Star Wars fan, you have to put this on your bucket list. There are so many new additions to Hollywood Studios dedicated to Star Wars for all ages. And when I say all ages, I really mean it. To put this into perspective I have a confession: my boys have not seen any Star Wars movies yet. True! But we are still enjoying the day filled with androids, storm troopers and lightsabers.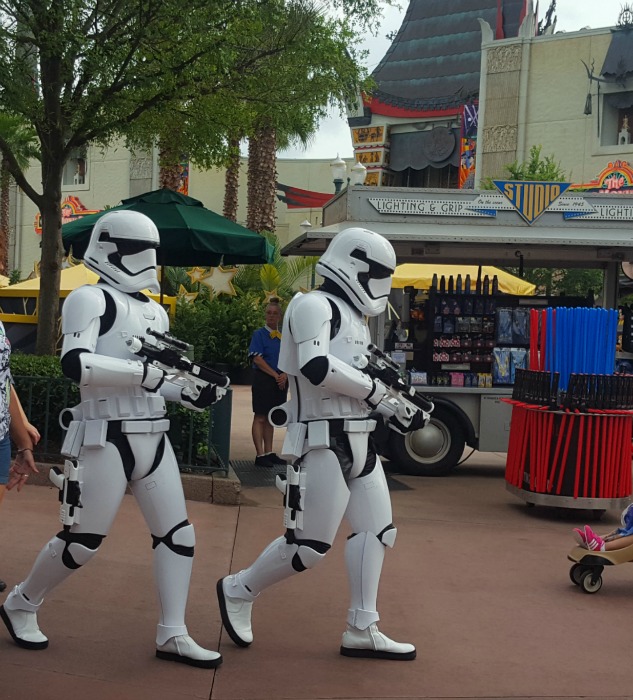 I love that they have options for different interests too. In the Star Wars: Path of the Jedi, you can choose to watch a documentary movie or head straight into a museum type space filled with memorabilia of all the movies. Even though my boys haven't seen them, they loved checking out all the costumes and props. And also, save time for the game room – all the Star Wars characters are set up on Infinity games for kids to play –a big hit!
We are also scheduled to see the new Star Wars "Symphony in the Stars: A Galactic Spectacular" during the conference dates and I know we will love it!
If you want to follow us along on our Disney journey this week, I'm sharing my magical experience on Twitter and Instagram with the hashtag #DisneySMMC (some things I can't share until later but I will share as much as I can!).
I hope you have a magical May fourth – we certainly are!!