For the last few days, I have been following along as ultra Disney fans and media alike attended the D23 Expo in California. One day I hope to make it to that fun and energetic event too, but for now, I love to follow along as my trusted bloggers, media and of course the D23 handles share all the amazing updates. D23, or Disney 23, is the official Disney fan club and the Expo is a place where fans can learn what is happening next in all things Disney. From the parks, to the cruises and adventure tours, to the upcoming movies and series, pretty much everything is announced at D23.
It's also the event for any Disney cosplay fans because people dress up and work hard at their costumes months in advance. If you are curious at all, search for this event online and you will see the creativity that some fans put together for this three-day extravaganza. Many celebrities, filmmakers and creatives also attend the Expo for panel discussions and to launch their new Disney movie or series. This year, the list was so long, as one of the biggest announcements was focused on the new Disney +, where new movies and series will be launching.
Before the Expo, Disney + was announced over the internet. Walt Disney Studios announced that Disney + would be available starting November 12th both in the Canada and the US. Disney + will be an ad-free streaming service for movies and shows by or in connection with Disney. Under the umbrella of Disney + , all Disney movies and series will be included PLUS (thus the name Disney +) Pixar, Marvel, Star Wars and National Geographic. The programming will include full-length movies, documentaries, live-action and animated series, and short-form content.
The biggest promo for Disney + was a trailer for the new live-action remake of Lady and the Tramp. Pulling at our heartstrings with those adorable pups, one a real rescue, the movie will only be released on Disney +, urging all Disney fans to make the move and sign up asap.
I admit, it had me searching right away for more information on the streaming service. I contacted Disney for information and here is what I was told.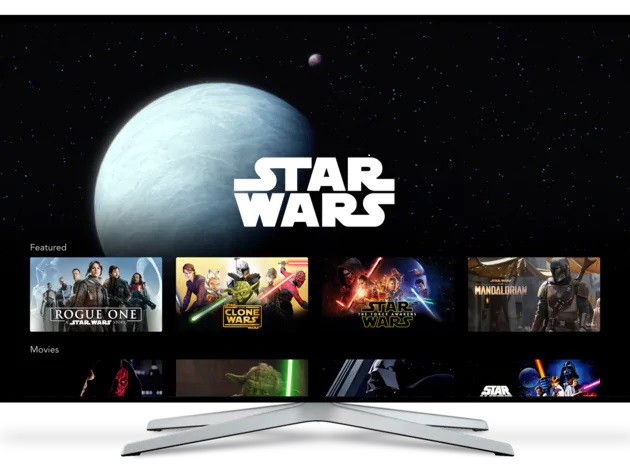 The details
The release of Disney + will be in the form of an app available on Roku, Google, Apple, Microsoft and Sony. The service will be priced at $8.99 CAD per month (or $89.99 CAN per year).
Disney + will have features I have hoped would improve on other streaming apps. For example, the ability to download content will be available and it will be unlimited. As well, content will be available to stream on four separate devices with no up-charges. What a great feature! This year, I experienced first hand how I was unable to download something on my tablet because I had downloaded content on my boys' device for them while we were traveling.
Currently, Disney + will offer support for English, French, Spanish and Dutch languages with additional languages available for Disney + Originals. This is also fantastic for us as a family as we try to find content in various languages.
In their latest press release, it was stated that "the service will also be the exclusive streaming home for films released by The Walt Disney Studios in 2019 and beyond, including "Captain Marvel," "Avengers: Endgame," "Aladdin," "Toy Story 4," "The Lion King," "Maleficent: Mistress of Evil," "Frozen 2,"and "Star Wars: The Rise of Skywalker." And of course, original content will also be exclusive to Disney +. In an announcement at the D23 Expo, fans were told that all classics from the Disney vault would also be made available on Disney +.
What does this mean for other streaming services?
It is unclear what steps will be taken to remove Disney content from other apps such as Netflix and Hulu, but it has been a conversation online for months now that Disney's contract with Netflix will officially come to an end. The Disney + launch will be perfect for fans to never lose their beloved content viewing. Only time will tell if all content from the other brands will be removed as well. My bet would be that they will be removed, which will further encourage people to make the switch.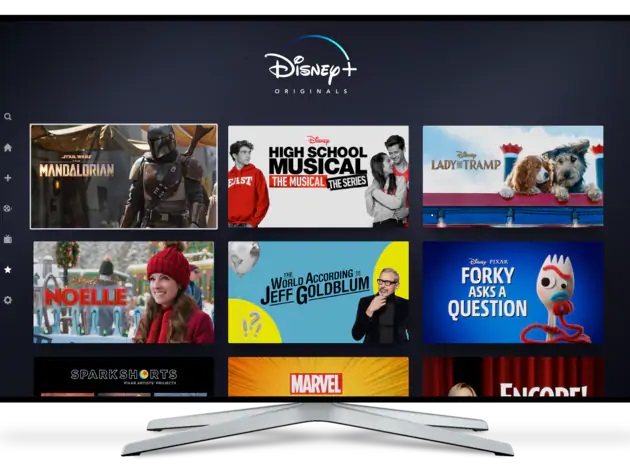 Not just pixie dust
What I love about the collection of brands and content that will be available on Disney + is that there is something for the whole family. There will be a choice of fun, educational, and positive content. Honestly speaking, we have not had traditional cable for a dozen years. So, for any content, we look to streaming or social media feeds either on our tv or devices. That said, we never felt we were losing out, even with only one streaming app (yes, one). I have started to enjoy Netflix less, simply because their filtering isn't strong, which has inappropriate suggestions pop up that I don't even want to see, let alone have my boys see. Profile customization and the collection of content available ranges so much that we seem to avoid a good chunk of it anyway.
Sure, I would miss a series or two that my husband and I watch, but in the end, it might be easier just to purchase said series instead of hanging on to a monthly subscription we don't get a lot out of. Streaming services rely on their library but now even more so in their exclusive content. And if there was any exclusive content that we as a family look forward to seeing, you can be sure it is Disney related! Of course, I will be doing more research to learn what's to come for other streaming services as well, but if I had to choose just one, I think you know where my choice would lean to.
And my very special wish is that a decision is made to add The Wonderful World of Disney content on Disney + for all of us parents that grew up watching weekly episodes in the evening with our parents on the good old fashioned TV in the living room. Wouldn't that be fun to introduce to our kids?
To see a full list of what exclusive content is to come on Disney +, visit their handles for the latest updates:
Follow Disney + for US and Canada on Facebook, Instagram, and Twitter
And if you haven't seen the ad for Disney + and can't remember all the movies you know and love that will be there, have a look:
Do you think you will make the switch or add this to your list of streaming apps? I'd love to know your thoughts in the comments below.
If you are ready to sign up, have a look at my friend, Elayna's post over at ThePositive Mom.com on how you can save as a D23 member.