As a family, we just love seeing Disney On Ice. The music, the costumes, the special effects and the figure skating is a combination of great family fun!
Well, Disney On Ice is coming back again with Dare To Dream.. All your favourite Disney characters will be in Montreal during the March break, and BIG NEWS: this skating show features Moana for the first time in a live production (and where there is Moana there is Maui, just sayin').
Overcoming obstacles and discovering your true self is the them for this Disney On Ice show. A wonderful message for young and old, favourite game-changers like Moana, Belle and Rapunzel will be there with their friends on adventures that give them strength and courage.
For more information on Disney On Ice presents: Dare to Dream at the Bell Centre, from March 7th to 11th visit Evenko.ca (or click the link here).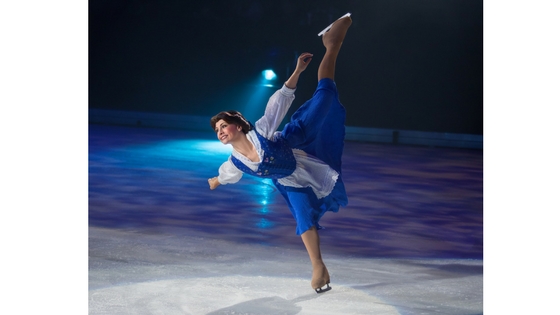 Giveaway! (I love this part)
Win a chance to see Disney On Ice presents: Dare to Dream on March 8th at 6 PM at the Bell Centre with your family!
The giveaway is for 4 tickets to the 7pm English premiere on March 8th (make sure you are available for this exact date and time!).
To enter the giveaway, write a comment below telling me what Disney character you think had the biggest dream. That's it! Make sure you include your e-mail address so that I can contact you if you are the winner.
For bonus entries:
Follow@AskMamaMOEon Twitter (leave your Twitter handle in a comment below)
• Follow @Evenko on Twitter (leave your Twitter handle in a comment below)
• Tweet this giveaway by retweeting this post with the message: "I just entered a giveaway w/ @AskMamaMOE to #win 4 tickets to see #DisneyOnIce #DareToDream from @Evenko" (1 entry for every retweet, up to twice daily- please leave a link to the tweet in a comment below each time)
• Subscribe to AskMamaMOE.com (leave your e-mail in a comment below)
The giveaway will end at 11:59 PM on February 27th, 2018. The lucky winner will be notified by e-mail. Open to Canadian residents only. Remember to include your e-mail in all entries!
Good luck to all!
PS How much fun will it be to surprise your kids with these tickets during spring break?!
Disclosure: I was compensated by Evenko to facilitate this post. I'm grateful to be able to provide this giveaway to my readers. Photos provided by Feld Entertainment.