Journaling and scrapbooking are both very beautiful pastimes. Unfortunately for many mothers, it's hard to find a moment to sit down to put together memory books, photo albums, etc. For My Children is the perfect solution and is the ultimate mama's journal.
Any mother will tell you it is hard to record memories about their child or children, since they never find the time to. What's even worse is that a mother would never think to find time to write about themselves. But let me ask you, in years from now, don't you want your children to have a personal record of your life as well as theirs? Sure, you will share the memories, and you will take pictures and maybe video. But I can tell you from personal experience that having a written word from a parent later in life is a true treasure.
For My Children: The Perfect Mama's Journal
For My Children by Dionna Ford (published by Ulysses Press) is a lovely journal made just for that purpose. Perfect to complete in small increments whenever you can find time, the journal is simple with charming graphics throughout. Questions in the journal help you get started, giving you a direction in your thoughts. Here are a few questions to give you an idea:
What songs and music have been important to you as a mother?

If you could compare your family members to fictional characters (from books, movies, etc) who would they be?

What is the best advice you have ever received?

What makes you laugh, and what do you laugh about?

What people or events have shaped your spirituality?
As you can see, some questions encourage you to go deep while others are playful and can be answered straight away. The nice thing is that there is no one direction in writing in this journal. Since I started, I find I jump from one category to another, depending on what catches my eye and what I feel like writing about that day.
The seven categories included are:
Motherhood

Family and Home

Children

Life Wisdom and Wishes

Love and Relationships

You in the World

On Being You
Once you start, you will find you have a lot to say to your children that you might never have even thought of as a relevant or interesting anecdote. What I also like about this journal is that it is not too overwhelming. There is just enough in the journal to explore and challenge yourself, leaving your children a true keepsake in the passing years.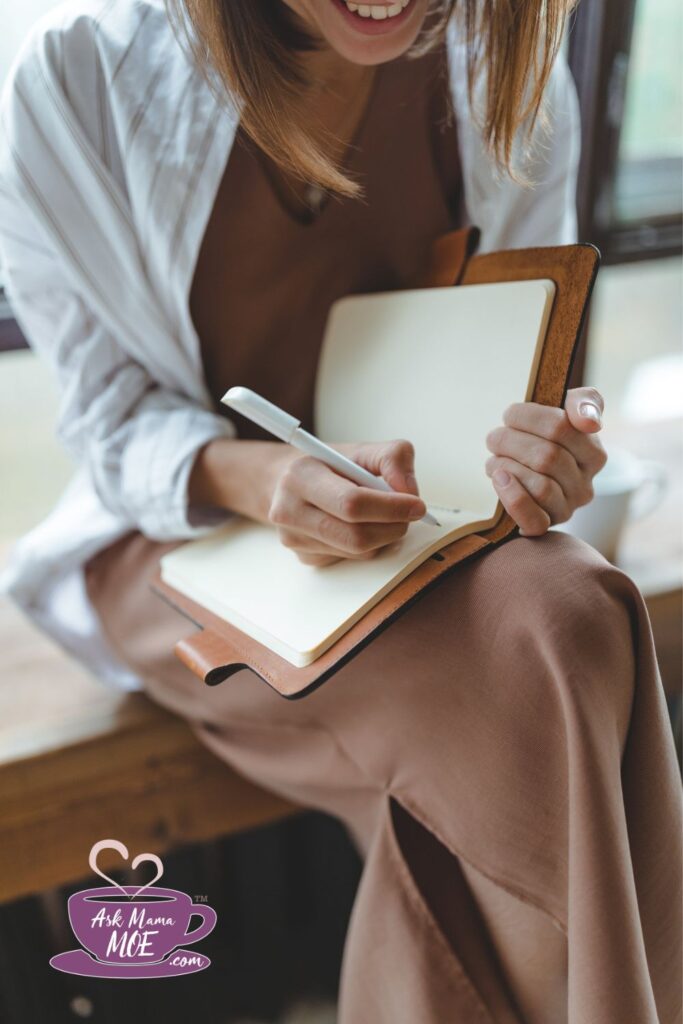 It Makes For a Beautiful Gift!
For My Children is a beautiful gift to give a new mama as a shower gift, or as a Mother's Day present. Surely a new mama will be happy to receive it, but a veteran mama and/or grandmama will also be just as touched. 
So tell me, how do you document your children's stories? Have you written anything down for them in the future to read? Consider this journal if you are looking for direction. I'm really happy with it.
If you enjoyed this post, you may also like: