Spring is on its way (I swear!) and I needed to take a serious look at what I was wearing and not wearing.
My closet was full of clothes for all the reasons I'm sure you have heard of already:
It will come back in style
I can make it work if I just find the right accessories
It still (kind of) fits
I had a hard time justifying getting rid of anything that was still in good condition or that I had paid good money for, regardless if I was not actually wearing it.
The mind games we play on ourselves, seriously.
I had to take a serious look at my closet and realize "we wear 20% of our clothes 80% of the time" (Peter Walsh).
I had things from decades ago. But they were just taking up valuable real estate. And every time I was looking for a nice pair of black pants or a pair of leggings that were decent enough to wear out to run errands, I was surprisingly stumped.
I am going to let you in on a confession – even though I used to write as a fashion writer, lived in Milan, one of the fashion capitals of the world, and even became a columnist on denim wear, I can truthfully tell you that one of my least favourite things to do is shop for pants. Too lose, too tight, bunching in places, dragging in others. And why does good looking need to be totally uncomfortable?
The main reason is because I am short vertically challenged and therefore never find anything that just fits. It requires me finding a good tailor, adding on an extra amount to the said pair of pants, and then rationalizing that it may look great once it's all taking care of. And if we're being really honest, there have been times where I never got to a tailor and walked around it way-too-long pants and looked ridiculous, folding the hem under to pass as OK.
Yes, ex-fashion writer right here.
Being a shorter height doesn't always mean you can pop on a petite size and get away with looking great. A lot of the times, petite doesn't fit me because the length of the leg is not proportionate to my size. So while the length might look OK, the waist looks ridiculous. Let's just say the challenge of finding perfect pants is real. And usually, I let it go and keep what I have had for years.
So when I was invited to try on the Raffinalla spring line, I can tell you I was a little reluctant. I wasn't sure I would find anything that I would like, let alone love.
I was SO wrong.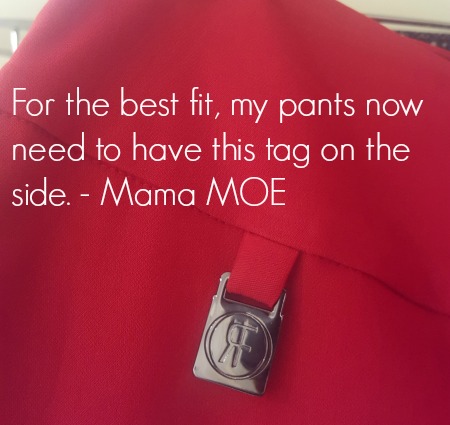 Raffinalla had such an outstanding selection of pants that I left with three pairs of pants and wanted to get more. And that never happens to me. And the best part was that Raffinalla has an ankle length pant that, for me, is absolutely the perfect length to pass as a tailored pant. I could not have been more thrilled! I left knowing that I was able to wear the pants immediately without going to a tailor! Success!
Classic, Fun and Perfectly Refined
If you didn't know, refined in Italian is "raffinati". This was the original name of the Raffinalla brand which changed in 2000. The pants themselves have been around, and lovingly made in Montreal since 1998! I had no idea, but then again I haven't been trying too hard as I mentioned above. I can understand now why they chose this name to originally represent themselves.
The pant style of Raffinalla is perfect for work, going out getting down. There really is something for every style. There are different cuts, different lengths and different patterns. I stuck to the simpler patterns because they will finally be my reason to get rid of the pants in my closet that are really not getting worn. I now have a classic black pant (with polka dots!), a classic gingham patterned pant (to dress up my multitude of black tops) and some killer jean/yoga pants that I strutted out of the changing room in. I fell in love with these taupe patterned pants and I will be ordering those as well.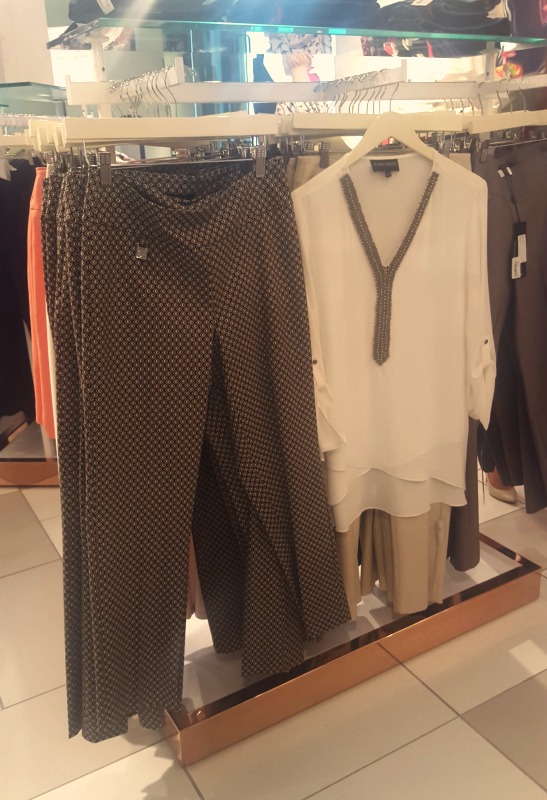 The event took place at Boutique Monroe and it was incredible. Not only were we treated to help from their stylist, but my blogger colleagues and friends were there with their honest opinions of what looked good. I can tell you the truth – the consensus was first, "ok, nice pants", to after trying them on – "hot damn! I've got some sweet pants on!" We all oohed and aahed when each blogger found "their pants". And we did that more than once for everyone.
Yes, they have beautiful colours and styles, but you have to try on Raffinalla pants to 'get it'. And once you do, you will fall in love just as I did. Boutique Monroe carries most of their collection, as well as Raffinalla skirts, jackets and coats.
And I may have fallen in love with some other pieces in the boutique, non-Raffinalla…so I'll be coming back for sure.
I'm so happy to have been invited to Boutique Monroe for this event by Raffinalla. These incredible pants are now my official go-to for fit, comfort and looking oh-so good!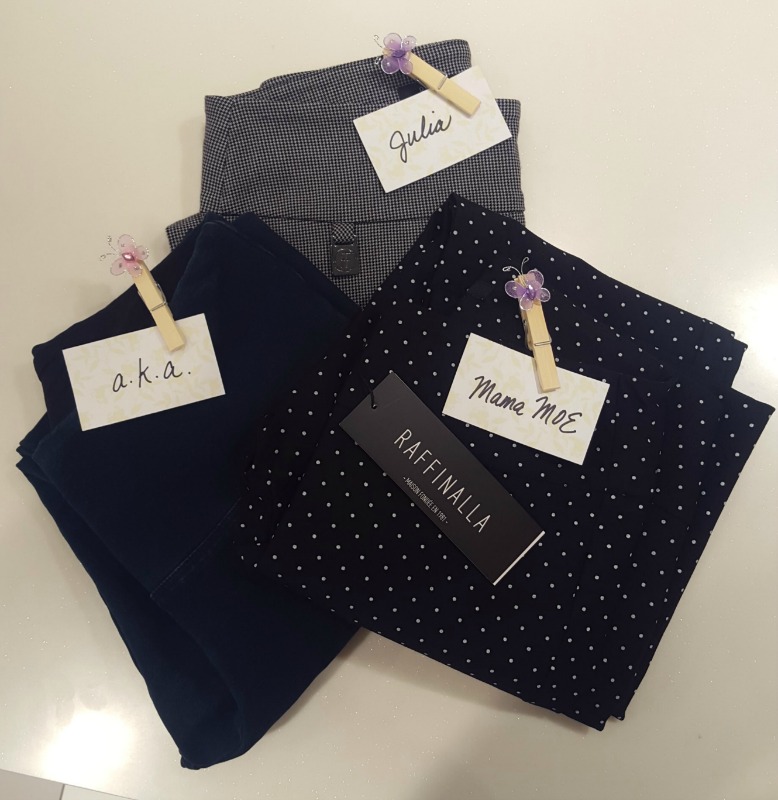 To discover Raffinalla yourself, visit their website, and see which store locations are closest to you.