Last month, my kids and I got the chance to swing by our local shopping mall for a little extra Lego fun.
The Lego Duplo team started their #MagicofPlay tour in Montreal and has been travelling the country spreading the Lego Duplo love with pop-up play centers for little ones.
Here are a few photos of our experience: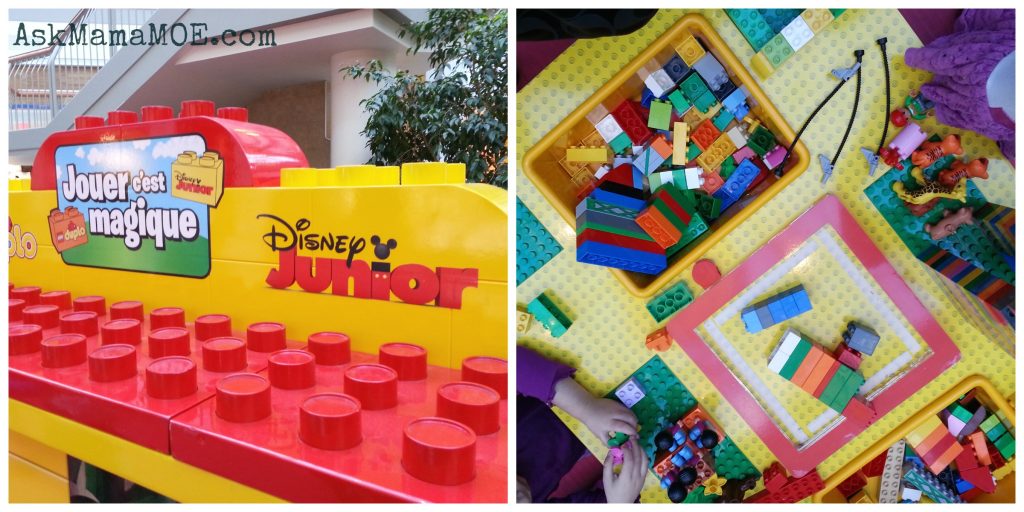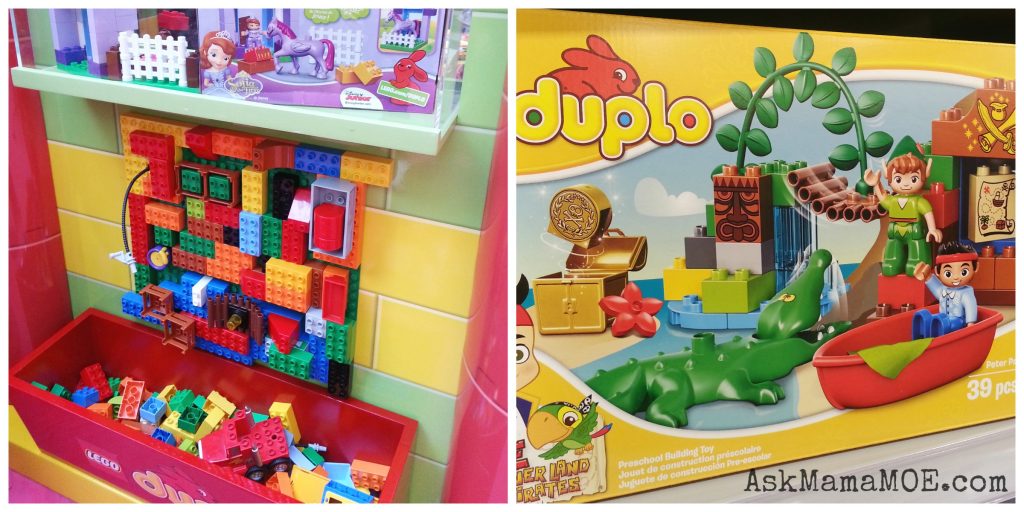 And the best moment ever (that I shared right away on Instagram):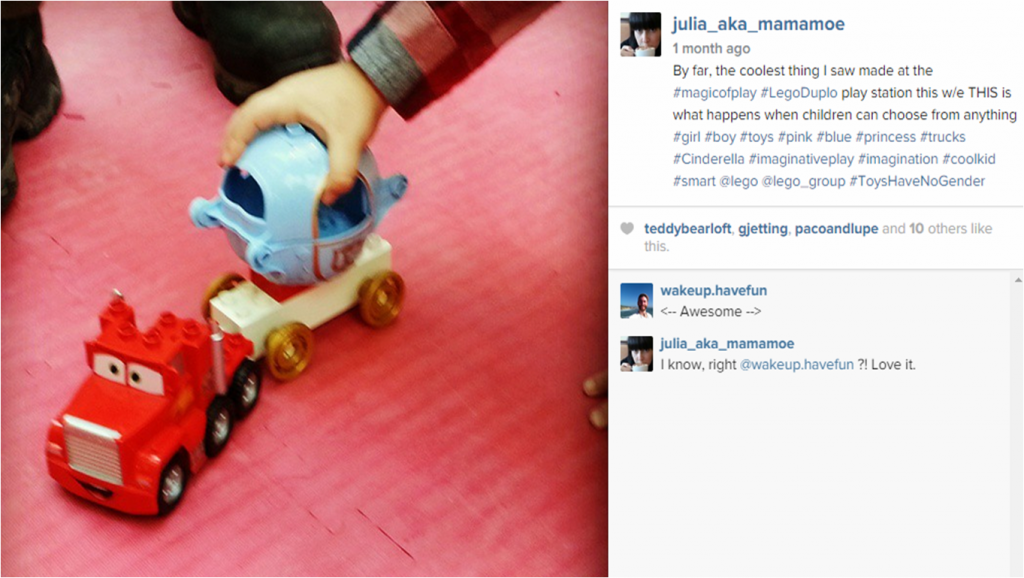 When you leave a child to play with what some consider boy or girl toys, all mixed together, this is what happens. This little boy created a Lego Duplo masterpiece. Part truck, part Cinderella carriage, this totally made my day.
All in all, these pop-ups are a wonderful way for little ones to explore the Duplo collections and get creative with some hands-on playtime. I actually think this would be a great addition as a permanent play center for kids in the shopping mall. And yes, I did ask, but there was no idea of making it permanent any time soon.
A little tip: One side of the play center is all Lego Duplo and stations to play and create, the other side has one television playing some Disney Junior episodes, such as Jake and the Neverland Pirates and Sophia the First, both of which have their own Lego Duplo collections. While this is a neat thing for kids to see their characters on screen as well as in their hands for creative play, my guys gravitated to the other side and it was hard to pull them away. But considering we don't have the Disney Junior channel, I could understand! 😉
After we were done playing in the #MagicofPlay center, we moseyed on over to the Lego Store and played some more. Did you know that the Lego Stores offer free classes once a month for children to build a specific item? And they get to take home what they make!  This month our local Lego Store will be showing kids how to make a koala. I hope to bring my kids to that.
I absolutely love that the Lego Store has two stations for kids to build, and one station for them to create Lego people. My guys spend the majority of the time doing that (even though we have tons at home. You saw my Hide-the-Lego storage post, right?)
Before we left, I got them each a Lego Mixels package; it's the new favourite Lego item. And with three little guys, I can get them each one and then they can share the pieces to create different Mixels monsters.
The Lego Duplo #MagicofPlay tour will be in Ontario this weekend and next weekend. Click here to find your closest shopping mall or date.