You know that expression, actions speak louder than words? Well, when it comes to "thank you" there are lots of ways to add an action to your gratitude. For the last eight years, I have been doing something pretty special with Shopping From The Heart ( #SFTHmtl ). And you know what? SO many women have joined me on this project. Whether they are volunteers or vendors or sponsors, they also say thank you by collaborating with me.
This morning, I spoke with Ted Bird and Tom Whelan on The Jewel 106.7 FM and they asked me how this all began. Have a listen.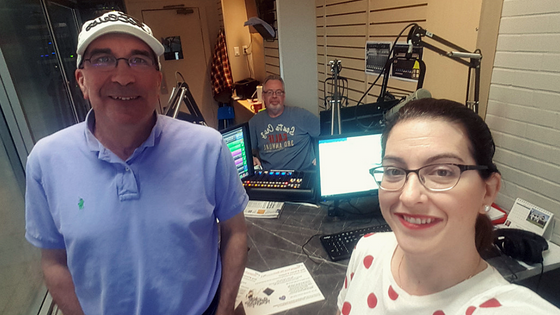 So where do I start?
First, we have over 20 women in business showcasing their goods and services for the night. I absolutely love the vendors for coming out, working hard, and participating the way they do. I plan on picking up all my end-of-year teachers gifts and everyone will be shopping for their mamas too (I know my boys will be ? ).
I am rounding up the list of sponsors currently for the lovely Donna Saker (our MC for the second year running!) to know just how much has been donated and I have to catch my breath. It's incredible. Sponsors have come out in such a strong way this year, I am so proud to have worked with so many of them on my blog. It's a testament to their value of our relationship, and I am honoured. I will add the complete list here soon. And be sure to check for my broadcast tomorrow night where I show you every vendors and donation live.
Remember, you can also donate to this event if you cannot attend. Here is the link to purchase your ticket or donate: http://bit.ly/SFTHmtl  Proceeds go to the Lakeshore General Hospital Foundation.
Thanks to Ted and Tom for having me in to talk about this special event!