It's here…back-to-school is upon us, mamas! This week I've gone from being organized, to missing items, to labeling, to rushing around, to baking, to lunch-making…add to that the mix of emotions, and I can tell you, I am looking forward to the weekend already!
This year, all three of my children are in school and I am finding the house a little too quiet. Sigh.  My children go to a school that has a uniform, which simply means they have to wear the three school colours. It makes my life easier to know they are restricted to those clothes, and there is not much to think about. Or so I thought…
The funniest thing happened on the first day of school this week. After the day was over, my son announced that his indoor shoes were too small. Of course we had checked the shoes, and I got the "A OK" from my son. But apparently within a three week period, he grew again! By now he was in school and there was little time to go shopping.
The new Carter's/OshKosh B'gosh eCommerce site came to my rescue. I was recently asked to check it out and I have to say, the fully bilingual site is easy to use, with prices in CAD, and has a fantastic collection of clothes for children. I've been a fan of Carter's/OshKosh B'gosh for years and I am so happy to see that the new site is available to ship products to Canada for a low flat rate of $8.00. I was able to shop in the comfort of my own home while my son was at school and find the perfect pair of runners at a really good price.
Speaking of good prices, the Carter's/OshKosh B'gosh site is offering doorcrasher items such as graphic t-shirts starting at $5.00 right now. There is so much to choose from, and the quality is superb. I like the idea of layering items to get the most out of t-shirts and sweaters. I also love the patterns and graphics that make the clothes fun. And that's what they should be for kids, right?
Here are some of my favourites for the fall season. I think there are really nice selections for boys and girls.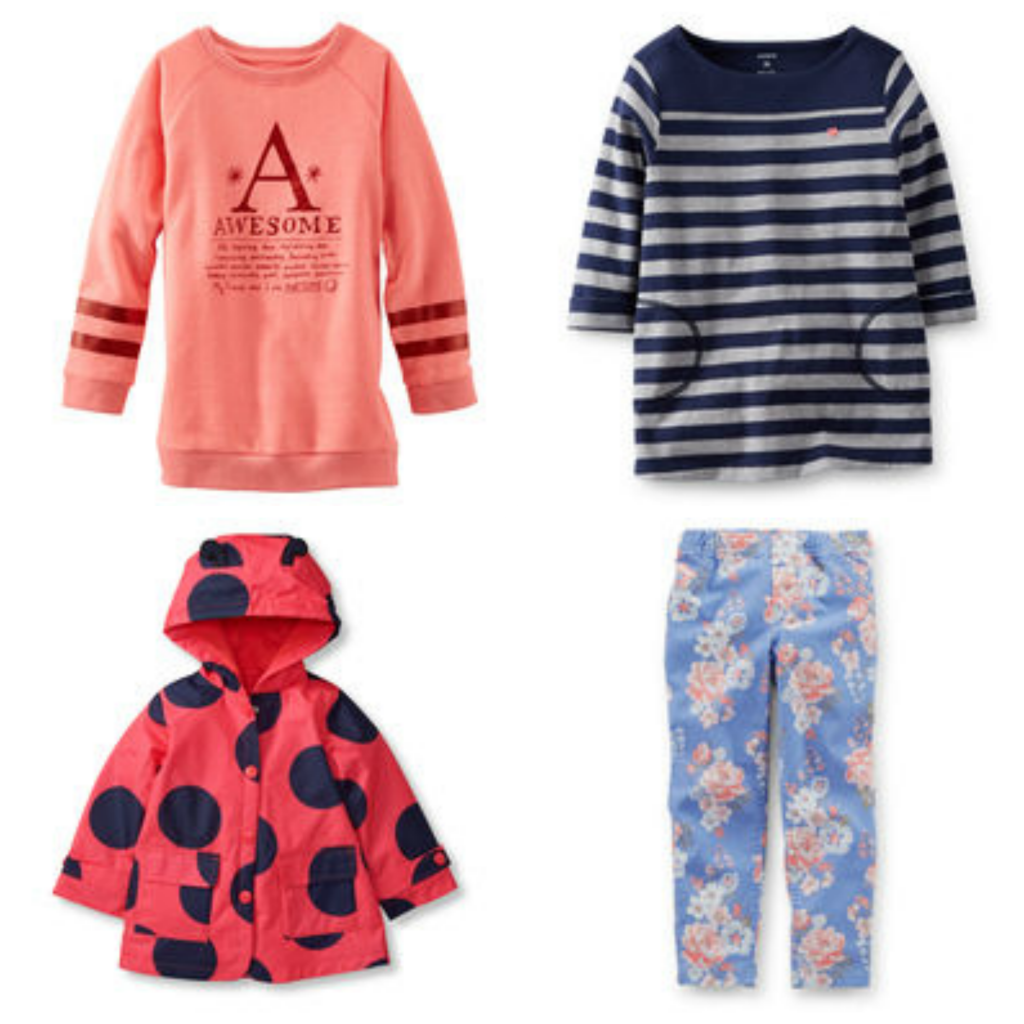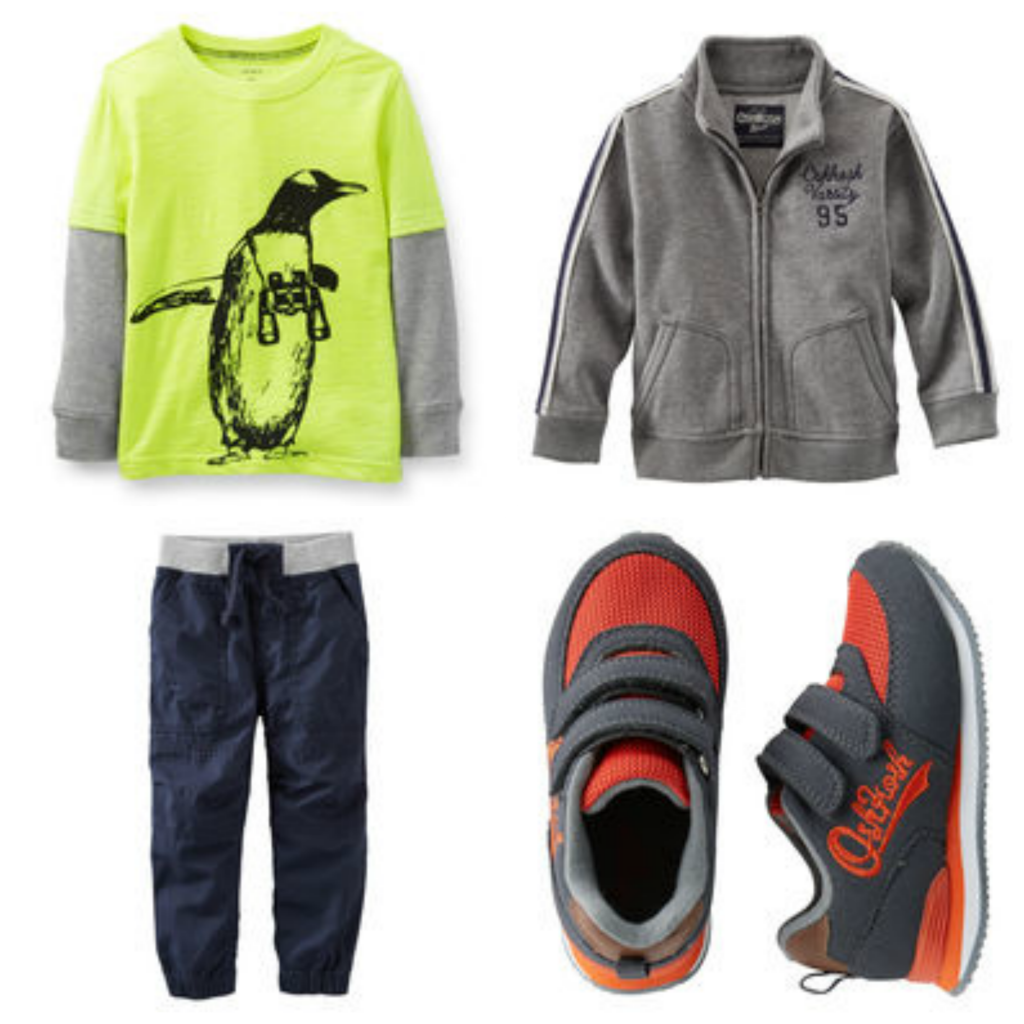 And guess what? One lucky reader will win a $50 Visa gift card to go online shopping at the new Carter's/OshKosh B'gosh eCommerce site! Go ahead and fill out the Rafflecopter form and good luck!
This giveaway is open to Canadian residents only.
PS To find a store near you, click here. And to start shopping online right now, visit www.cartersoshkosh.ca
Disclosure: Carter's | OshKosh B'gosh partnered with bloggers such as me to help promote their back-to-school season.  As part of the program, I received products or gift cards.  Carter's believes that consumers and bloggers are free to form their own opinions and share them in their own words.  Carter's provided me with information on promotions and messaging concepts, but did not tell me what to purchase or what to write in my blog or what to say about the products I used.  The winner of any giveaway in this program will be randomly chosen and gift card fulfillment will be handled by a third party.