I'm always looking for new ways to have fun during the Halloween season, and this year, I have been invited to enjoy a new play called Dracula: A Comedy of Terrors.
Just in time for Halloween, the Segal Centre launches their season with the fresh and hysterical Dracula: A Comedy of Terrors by Piaf/Dietrich director Gordon Greenberg and Steve Rosen. This hilarious send-up with a Mel Brooks-esque twist on the classic tale will have audiences screaming with laughter in the Sylvan Adams Theatre from October 23 to November 13, 2022. 
Dracula: A Comedy of Terrors is a lightning fast, laugh-out-loud, irreverent farce that combines classic monster fiction with all-out silliness and satire. This exciting romp, that is imaginatively staged and filled with magic and stage illusions, with slapstick humour and the tongue-in-cheek wit. Expertly directed and co-written by Broadway's Gordon Greenberg, this is a love letter to the theatre and sure to leave audiences smiling from ear to ear.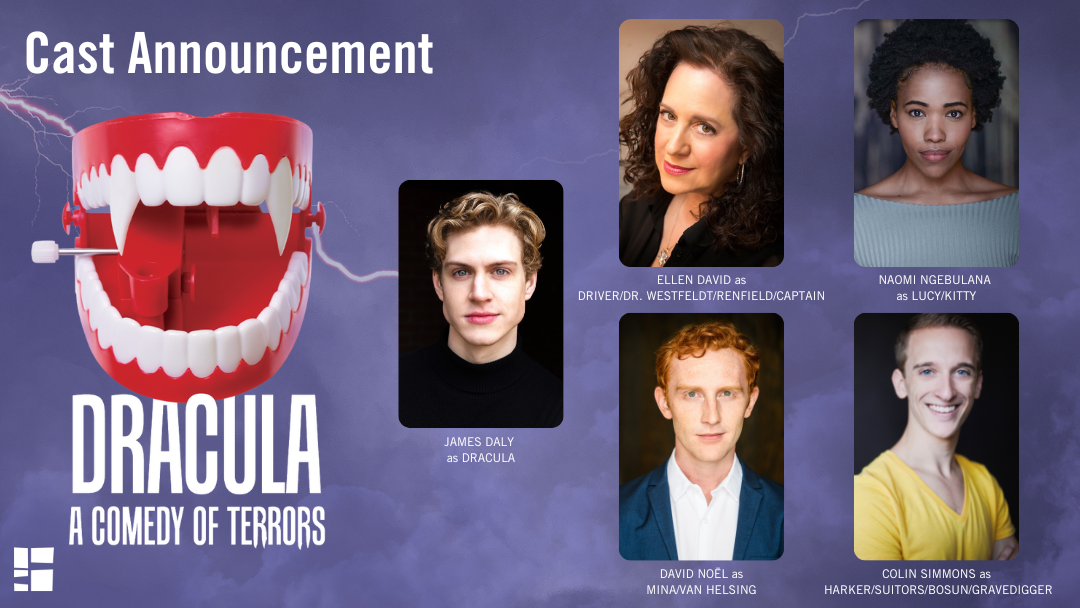 Is the play for children?
Since I have not seen the play yet myself, I asked the Segal Centre what audience this was for. From our conversation, I think children of high school age will find it funny and entertaining. They are hosting grade six classes as well to see the performance. If you are familiar with Young Frankenstein, I leave that for you as a reference to what it might have as content, and you can be the judge for your family.
Tickets range from $62-67 and are on sale now at 514.739.7944 or at www.segalcentre.org
Giveaway!
 The Segal Centre has generously offered one lucky reader 4 tickets to see Dracula: A Comedy of Terrors during the preview performances on October 23-26. The winner will be able to choose the date that works for their family.
To enter, tell me in the comments below – what is your favourite Halloween character? That's it!
A random winner will be chosen on October 22nd at noon and will be notified by email.
For extra entries, share this giveaway on social media and tag me in your post. Each share is another entry.
Good luck to all!