Who remembers those pop-up locations in the 80s and 90s where you could go with your friends to make a music video for your birthday? I remember going with my cousin once and she left with her very own VHS music video! Good times…
Flash forward to pretty recently, where everything from conferences to Christmas parties all love to include karaoke! Admit it, you've held a microphone in your hand at least once and belted out a pop song, right?
Well now karaoke and selfies come together with the new Selfie Mic. This is another hot ticket item for teens this year. If you have a child that loves to entertain, this is the gift for them!
The Seflie Mic is a toy for older kids for a few reasons. First, you need to download an application called Star Maker. You must register yourself in order to save any videos you create, but you can place your videos in private mode. As well, there is an option to share your videos which will lend itself to a conversation with your teen as to who and where they will share their videos.
The Selfie Mic works with iPhones and Androids, and comes with a microphone, selfie stick and earpiece. You can use the Selfie Mic on your own with the earpiece, or you can opt out of using the earpiece and sing with a group of friends. The Star Maker app is equipped with thousands of free karaoke songs to sing along with, and there are paid premium options (another reason parents to monitor the use of this toy). The Star Maker app also has many features to spruce up your videos, such as filters, voice effects and auto tunes.
I can see this as the ultimate karaoke fun for teens at parties, and even family nights with friends and kids. This is another toy that will be under our Christmas tree this year. I know my boys are going to love this toy, but I'm going to be honest with you and say I'm pretty excited to crack this present open and sing along with them!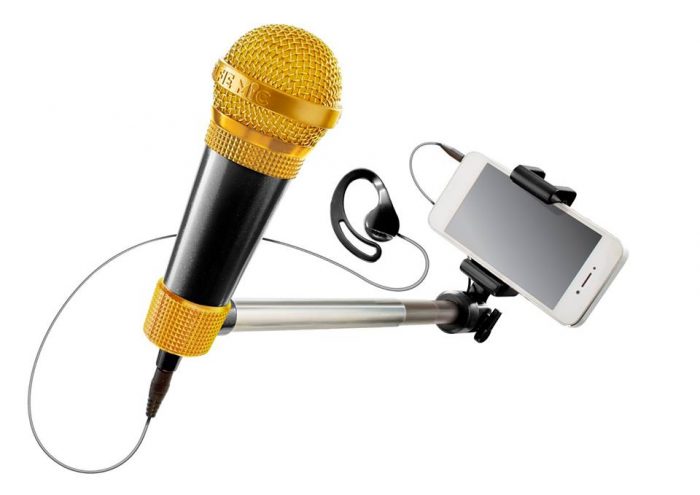 Giveaway!
I have one Selfie Mic to give away! To enter, simply fill out the Rafflecopter form below. This giveaway is open to Canadian residents only. Deadline to enter is December 18th at 11:49pm. Good luck!
Disclosure: I received product to facilitate this post.  All opinions, as always, are honest and my own.